You have several questions lingering in your mind when you decide to get a backyard shed. How big or how small should the shed be? Should you buy a readymade shed or DIY the project?
To begin with, it does take money and time (if you wish to DIY) the shed, which means that deciding in haste may only lead to wastage.
Think about how you plan to use the shed, what you wish to keep in the shed, check the size of the backyard, understand your local community regulations and then decide on the size and design of the shed. For example, an 8×12 shed could be a perfect fit. These are neither large nor very small in size, which means that they would easily fit into your backyard, especially if you have very little space. Even if you have a vast garden and wish to leave enough open space, then again, an 8×12 shed could be a great choice. It gives storage but does not make your backyard look stuffy.
DIY 8×12 Shed Building Plans
If you have narrowed down to build a 96 square feet shed, then take a look at these fantastic DIY shed plans without much ado. There are ample choices that cater to different budgets and requirements, so we are sure that you will find the shed plan you have been asking for.
1. Simple 8×12 Shed
Here is a garden shed to store all your gardening equipment. Large double doors and side windows do not just make the shed airy but also spacious. Just select the right site where you plan to install the shed and check the legal regulations of your place. Then all that you need to do is to get the wooden supplies ready and begin with the construction.
The plan includes 3d diagrams, a complete cutting guide, and step-by-step instructions. It consists of a separate material list to make shopping easy for you. So get the supplies ready and follow this plan to construct a simple 8×10 shed.
2. Cheap 8×10 Shed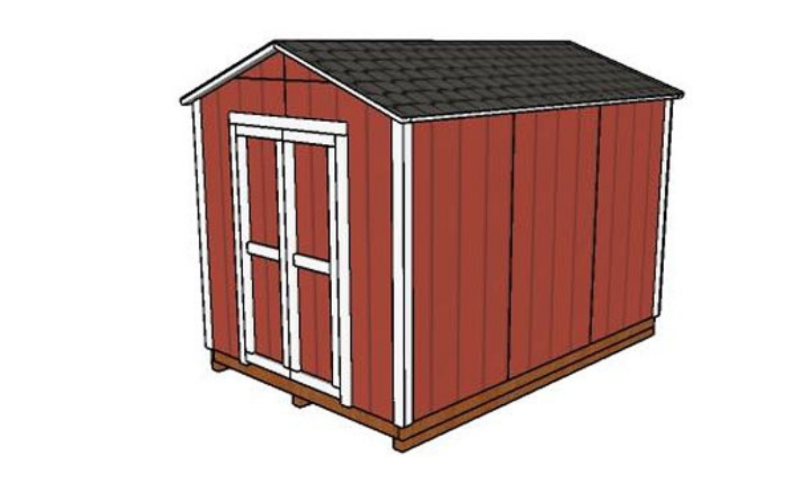 If you are not ready to spend a lot of money on the DIY 8×10 shed construction, then here is the perfect shed plan. The compact shed offers a lot of storage. You can build this shed fast and on a tight budget. The shed is not fancy, but it does serve the purpose. It is, however, important not to use cheap quality wood and materials in the construction to avoid frequent repairs and breakage.
3. 8×12 Garden Shed
Here is an 8×12 shed plan perfect for your garden. The shed can be used to store your small gardening items and tools. There is a 6 feet wide door on the frontal side and two windows on either side of the shed. The design is such that it keeps the shed interiors bright and airy. The gable roof design is another feature of this shed that makes it interesting. The gable roof does not let snow and water stagnate. This design may have appealed to you.
Also Read: How to Build a Garden Bridge From Pallets – Complete DIY Guide
4. 8×12 Victorian Shed
Check out this classy 8×12 Victorian shed plan which will surely add to the aesthetics of your backyard. The wall height is 8 inches, and there is additional loft storage provided. In addition, the method includes multiple doors in the shed for ease of accessibility. The shed plan has been professionally drawn and includes step-by-step instructions, which make it easy for a first-timer and a professional to build this 8×12 DIY shed.
5. 8×12 Colonial Shed
The colonial shed with large doors is a real charmer. You cannot go wrong with this new English shed design. It features steep roofs; batten siding, boards, and divided windows. The cape cod storage easily blends into any backyard. The shed has a 7-inch wall height, and pre-hung doors are used in this plan. The shed plan is emailed to your email id. Download it and begin with the construction within minutes after sourcing the supplies.
6. 8×12 Dormer Shed
The dormer shed plan could be an excellent selection. The shed has a loft with an opening in the front and the upper window. There are options for multiple doors. You have a detailed plan attached to build the shed door. Alternatively, you may buy a pre-hung door and connect it to the shed. The shed can be made on five foundation types, namely concrete slab, skid, concrete block pier, poured concrete dock, and precast pier. The shed is cost-effective and straightforward to build and does not take more than a weekend to get ready.
7. 8×12 Hip Roof Shed
Hip roof shed can be described in just one word. These exude classiness. The shed has a 7-inch wall height that lets you buy a ready-made door from the factory or build the door yourself. The plan is straightforward to understand and follow. The rear and the side of the hip roof shed is 6/12. It could be difficult for first-timers to build a hip roof because it includes several angles. The plan consists of rafter lengths and compound cuts. The plan consists of the instruction details in detailed steps, making it easy for even a beginner to construct a hip shed easily. There are double doors on the ends of the plan. You can also install the doors in between the shed windows. You can construct the 8×12 shed on a concrete slab or skid.
Download the shed plan, source the materials and begin with the construction immediately.
8. 8×12 Shed Will Tall Wall
The shed plan incorporates tall walls to optimize the space well. The shed is built with a 7-inch wall height which lets you hang a readymade door or build your DIY door. The shed plan includes many door designs and hanging options, so choose what best works for you.
9. 8×12 Lean to Shed Plan
Lean-to sheds are a standard design for sheds. However, if you are keen on building one, check out this detailed plan that guides you with the construction.
10. 8×12 Storage Shed
Let your shed building DIY project be fun and engaging when you include your entire family over this task on the weekend. Here is a detailed plan to build a 96 square foot shed, which is ideal for storing all your outdoor equipment or even to convert to a small hobby room.
11. 8×12 Office Shed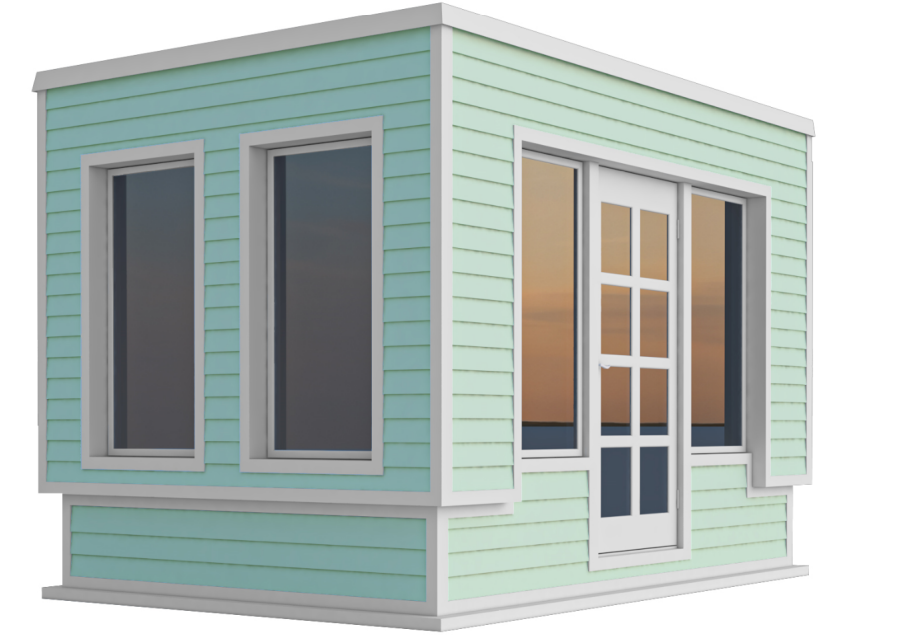 The office shed gives you privacy and helps to increase your productivity. If you want to build office space at home, this is the right shed plan for you. It is of a decent size and with a lean-to roof design that does not just make the space cozy but at the same time gives you a spare space to work at home.
12. 8×12 Elegant Garden Shed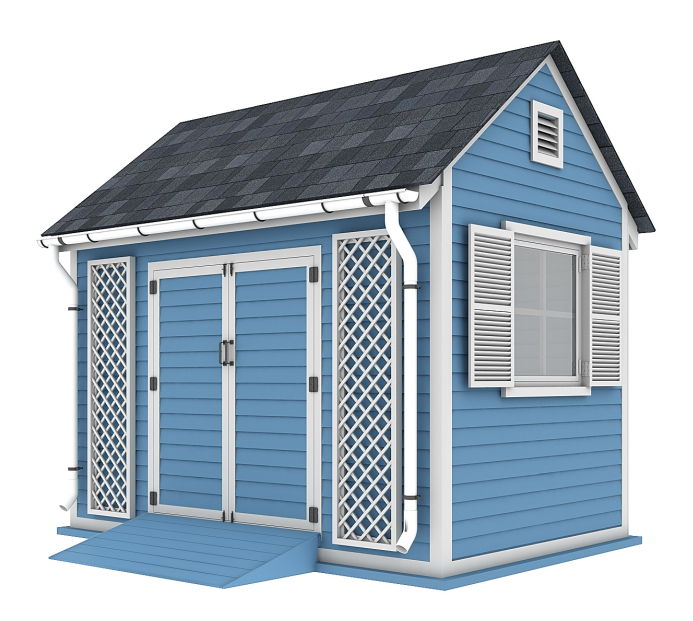 If you are struggling with an overflowing garden with all the supplies and tools, then it is time not to ponder but to begin with constructing an 8×12 garden shed. It is the perfect way to add extra space in your backyrd to organize your garden equipment neatly.
13. 8×12 Shed With Porch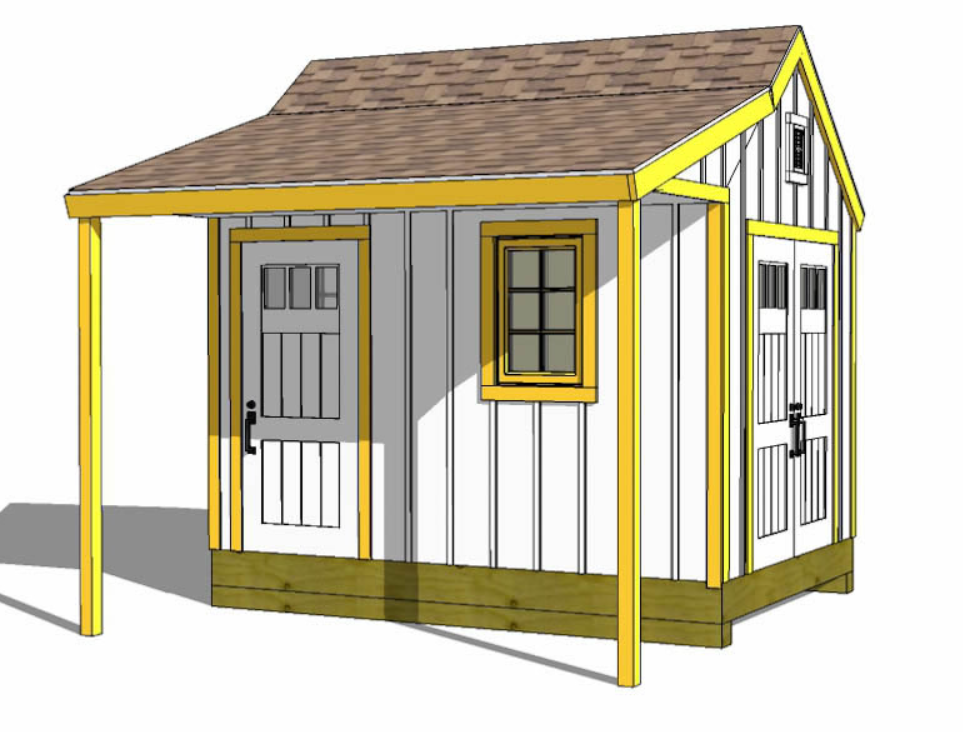 We love the idea of a garden shed with a porch. The shed offers not just storage space but a little sit-out for friends and family to hang out. You may use the porch to place some potted plants or to keep your bike. The shed is the perfect place to spend some time with yourself. You can be creative and decide how to use the porch and decorate it
14. 8×12 Tall Gable Shed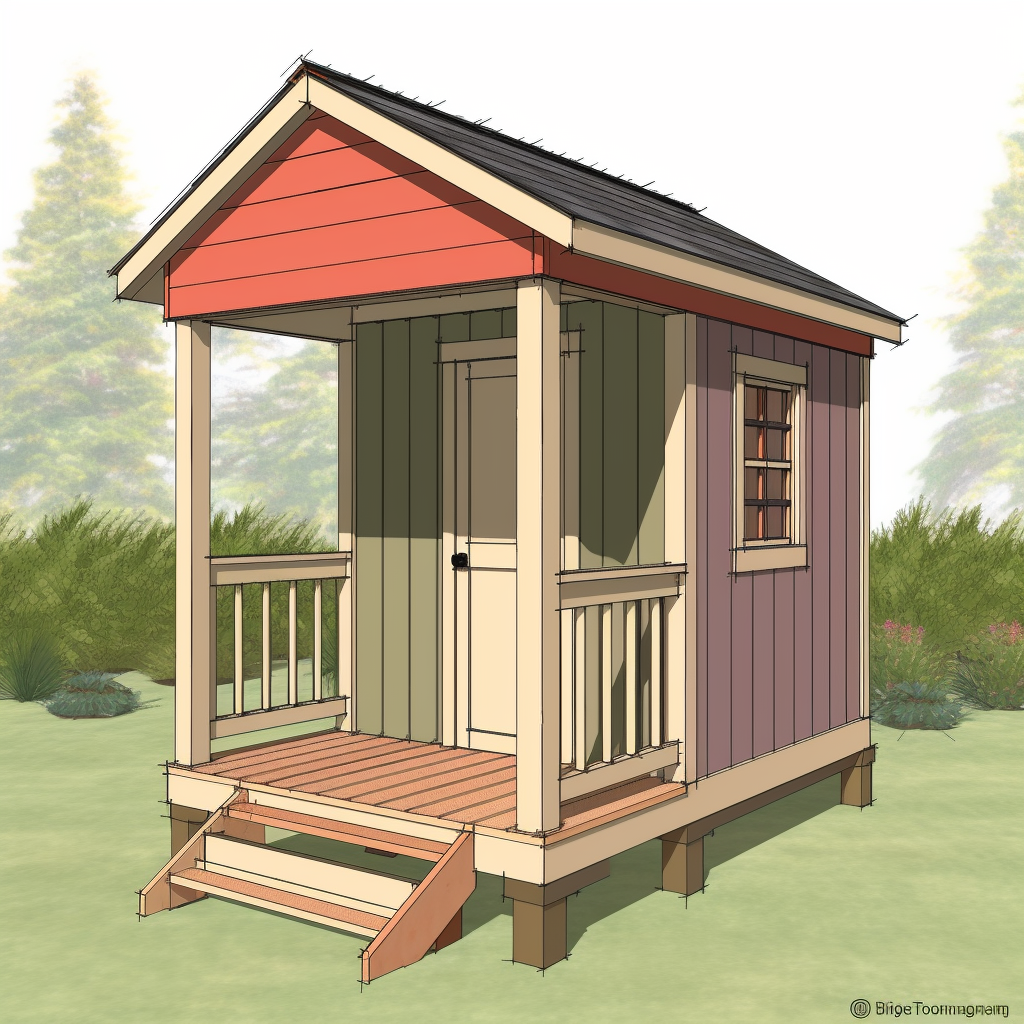 The tall gable shed plan is apt to convert to a hobby room, office space, or to store the supplies. If the plan entices you, then why not try building it.
15. 8×12 Cedar Porch Shed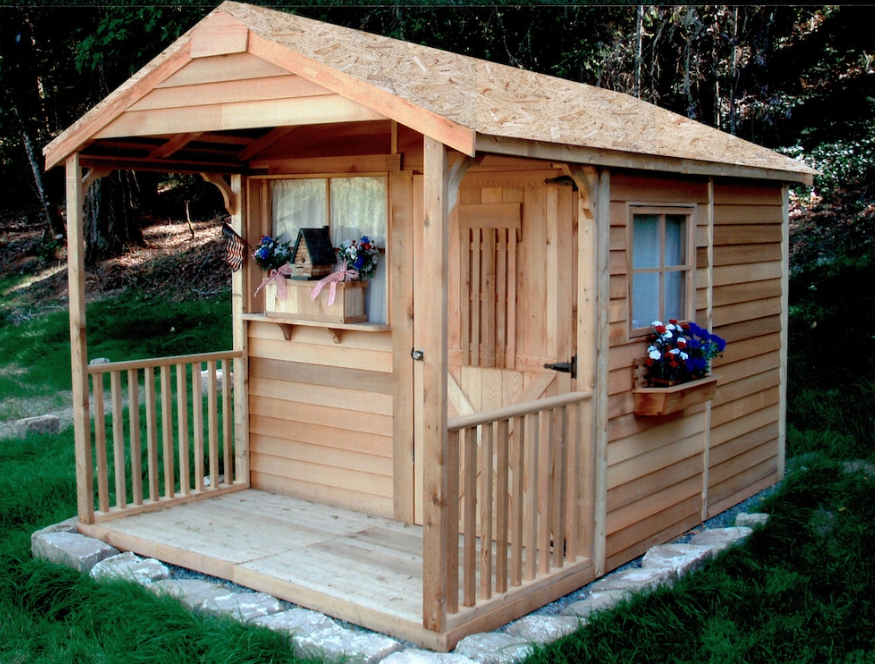 There is something about wooden sheds. The garden shed is an essential structure in your home, and if you choose to make it with cedar, it adds to the beauty of your space. Cedar is a great option and perfect to construct an 8×12 shed. It promises to lift your lifestyle.
16. 8×12 Double Door Rancher Shed
The ranched shed made of cedar is a real show stopper. The 100% wooden exterior can add a luxury statement to any home. Include the window panels and the double doors, and you have a functional 8×12 cedar shed ready within a few hours.
17. 8×12 Cozy Garden Shed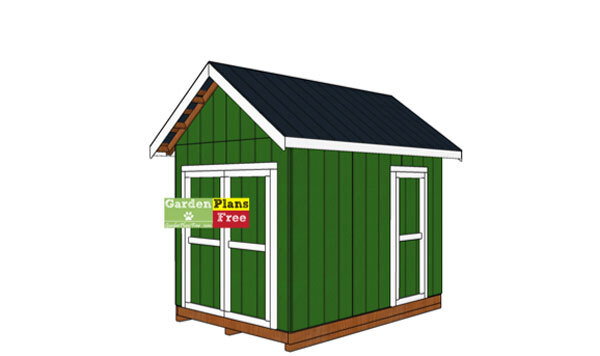 If you wish to build a professional 8×12 garden shed, then here is a free plan. The shed can be used to store supplies. The shed features double doors and has a side door. It is a sturdy shed design. You can also tweak the design a bit if you want to add an extra window to allow more light to enter. Always invest in quality materials and measure the dimensions twice to avoid rework and wastage. If you follow the plan perfectly, you will be able to erect the 8×12 shed in a day or two.
18. 8×12 Lean to Shed
Here is a complete step-by-step design of an 8×12 lean shed plan. You can store all your extra items in it. The shed has wide double doors on the frontal side, making it easy to access the interiors. The shed is so spacious that you can also store your lawnmower in it. Take a look at the plan, get the materials and tools ready, and make sure to read through the steps carefully to get the shed building project right the first time.
19. Easy to Build 8×12 Lean to Shed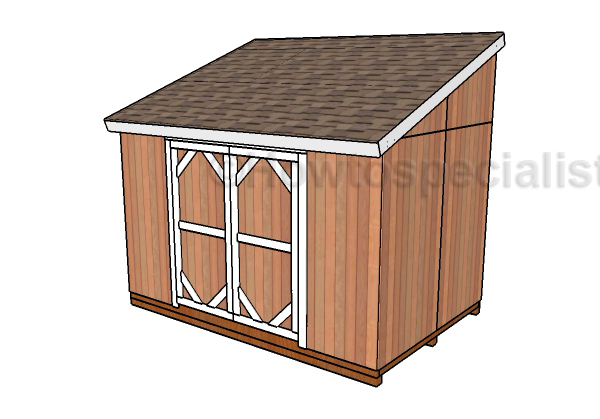 If you are running short on storage space, then a shed is what you need. It does not cost a lot to get a small 8×12 shed in your backyard. If you wish to try the DIY route, then you have reached the right place.
Have a look at this detailed 8×12 lean to shed plan, which guides you through each step of the construction. The pictures attached after each step make it easy to cross-check your work with the plan.
20. 8×12 Lean Shed Plan in the Garden
Here is an 8×12 shed blueprint that handholds you to build your garden shed. Once the shed is ready, you will have your own space to store your garden tools in an organized way. The shed throws a traditional look and the clerestory windows added to the design allow ample light in the shed. There is also a lot of space to hang your equipment.
21. 8×12 Slant Roof Shed
A shed should offer value to your property. It should give additional space to store your garden machinery or the extra stuff at home. It should be built close to your residence for easy access and add to the aesthetics of your home.
Once you have decided where to construct a shed, then jump to this shed building plan. Easy to build and pretty to look at, the 8×12 shed is a real charmer. Make sure to verify the size and get the measurements accurate. Wait for a day and then follow up the construction with a beautiful coat of paint and varnish. Trust me, your shed will be the envy of your neighborhood.
22. 8×12 Utility Shed
If you are looking for a durable, sturdy, and artistically pleasing shed, check out this 8×12 wooden shed plan. Here is a detailed guide that takes you through each step of the shed building. With 3D drawings and explanations, it becomes a cakewalk to complete this project. There is also ample scope to tweak the design if you wish to make amendments to suit your requirements.
Summary
We are sure that you have found an 8×12 shed plan from our curated list. If you wish to tweak the design, then you are free to do so.
Remember that a high wall increases the inside space. The roof design determines the headroom that you will enjoy. And if you have a lot of things to store, then adding shelves in the shed plan is a great idea. Incorporate these little tips and you will be ready to flaunt your 8×12 DIY shed in no time.