Table saws cut wood or metal into smaller pieces. Table saws can cut across the grain, with the grain, make bevels, joints, and so much more. This machine brings so much to your workspace that it becomes imperative that any serious woodworker should have it. Popular table saws like the Delta 36-725t2 quickly come to mind when thinking of table saws.
However, because a table saw is meant to last for a long time and cost a decent amount, it puts a lot of pressure on the buyer to make the right decision. Here, the right decision becomes such a challenge without the right information. How else do you know the best table saws to buy if you've never even used one before?
How do you know what this table saw can do for you? If it is what you should be considering, or you're better off elsewhere? Luckily, you'll get everything answered in this concise table saw review that goes beyond the usual stuff to include expert advice.
Delta 36-725t2 table saw sports a 10-inch blade for cutting medium-sized wooden or metal pieces. Although this table saw had a touch patch in 2023, which we'll talk about later on, it is an otherwise impressive table, and it is no wonder it is quite popular among woodworkers.
Features of Delta 36-725t2 Table Saw
When you look at a Delta 36-725t2 table saw, you notice the obvious physical features but there are other subtle, yet important features in there. Here are some of the things that makes this table saw different:
1. 10-inch Carbide Tipped Blade
Delta 36-725t2 table saw is fitted with a 10-inch blade for cutting wood. This blade is carbide tipped to improve the strength of the blade and ensure heat resistance which in turn increases the lifespan of the blade. The blade comes with an arbor lock that ensures the blade keeps rotating safely on its axis.
With this blade, you can get quality cuts for a long time, only requiring blade sharpening after some time. Dealing with wood and metal means the blade has to be both sharp and extremely strong. Replacing old and worn-out blades is also a simple process anybody can do. The blade has 50 teeth.
2. Blade Guard and Safety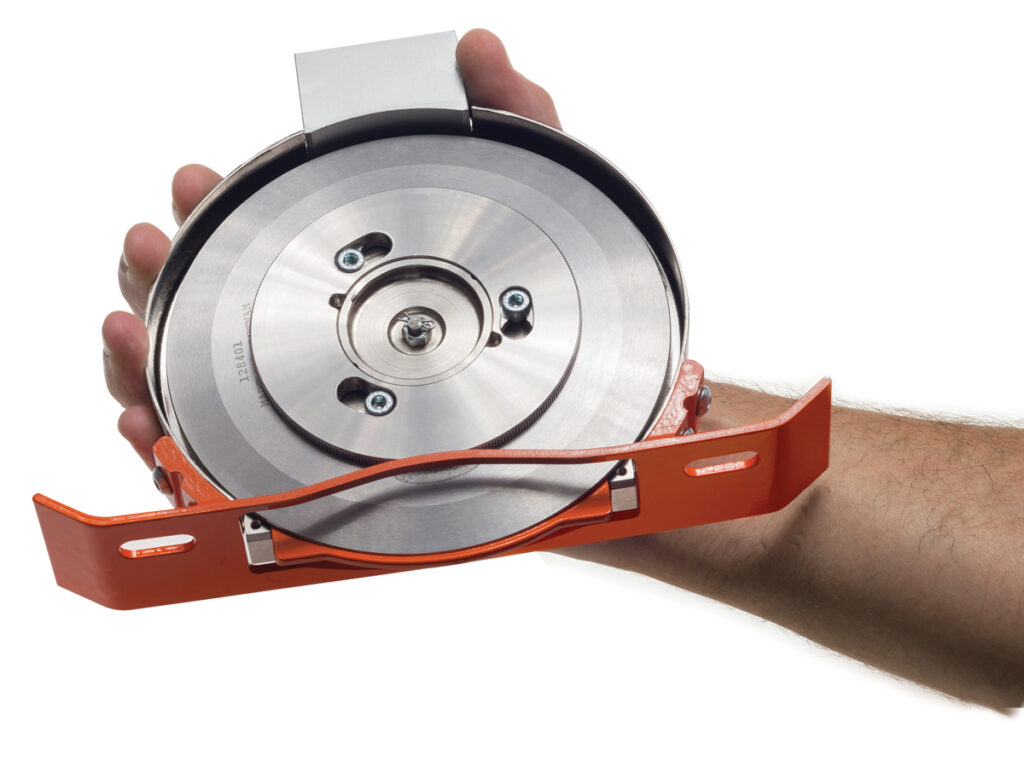 All modern table saws come with a blade guard to protect the user from injuries. The blade guard is so easy to replace and adjust that you may be wondering why they made it such a difficult task in older table saws.
It features a transparent cover on either side of the blade, covering the blade and preventing chips from flying around. It also prevents your hand from reaching the blades.
Another safety medium employed by the makers of the Delta 36-725t2 table saw is a SawStop safety mechanism that engages the brake pad to slow down and ultimately lower the blade. The brake pad is triggered once a finger or even other materials comes in contact with the blade.
3. Cutting Capacity
You're getting a table saw so you can cut wood and metal. This is the primary use, and every other thing is secondary. So what sort of cutting capacity does the Delta 36-725t2 carry?
It sports a 30-inch cutting capacity when cutting along the grain and a 15-inch capacity when cutting across the grain. The table saw does more than just cut along or across the grain as you can do bevel cuts at 45 degrees angles. It cuts 3.5 inches at 90 degrees and 2.5 inches at 45 degrees.
4. Chips Collector
When working on your table saw or any other saw for that matter, chips are formed as the pieces are cut. These chips will eventually fill up your working space if adequate provision is not made for their collection and disposal.
Typically, a dust cover is fitted to gather the chips falling off the blade in all table saws. This can then be connected to disposal mechanisms like a vacuum or a larger chip collector. Delta has included dust openings to clear chips from the table saw blade.
5. Cast Iron Table
The table is a huge part of the table saw, setting it apart from other saw types due to the advantages having a comfortable working surface brings. Now, if this surface is not strong enough, it weakens out over time and ultimately crumbles. This is why Delta makes use of the durable cast iron material to make the table. The table is 27.13 inches long and 20.24 inches wide so you can enjoy the huge workspace.
It does not stop there, as it also sports two stamped steel table extension sides. So even the extension provides better durability than the regular aluminum used for table tops in other similar table saws.
6. Rip Fence
It sports a Biesemeyer-style rip fence, even though this is mostly used on table saws with high power. The fence here is strong and immovable, thereby improving accuracy and durability. A solid fence like this provides the base to go on and produce high-quality cuts.
7. 1.75 HP Motor
To power, the whole system is this 1.75 horsepower Contractor Grade motor. This is an impressive power that ensures continuous supply to the blades.
The motor is rated 15 amps spinning at 3600 revolutions per minute. At this rate, it can cut through difficult materials and still maintain its precision.
8. Physical Dimensions
This Delta table saw model 36-725t2 has a large, heavy-duty saw that ensures stability on the ground while working, no matter the speed. The table is 31 inches high and 27 inches wide. The highest weight you can carry on this table saw is 220 lbs which is quite the weight. This allows you to work with heavy pieces without overwhelming the setup.
Pros and Cons of Delta 36-725t2 Table Saw
Pros
Easy to operate blade guard
Safe stop features that apply the brakes when your finger comes in contact with the blades
Heavy-duty saw for improved stability
27 inches long table
Table made from cast iron and extendable wings made from stamped steel for durability
Affordable price
5 years warranty
Powerful 1.5 HP motor
Durable carbide-tipped blade with 50 teeth
Cons
The motor can easily burn when there's a high power surge
Prone to the loud motor humming noise
The package does not protect the saw enough
Price of Delta 36-725t2 Table Saw
You would think a table saw having these features should be closer to the high-end section in price, but you will be surprised to know it is closer to jobsite saws instead. It is priced reasonably at under $600.
Warranty
It features a limited 5-year warranty covering some damages like those caused by factory errors. This length of the warranty shows Delta trusts this table saw and is ready to put its money where its mouth is.
Dark History Behind it All
In 2023, there was an uproar among Delta 36-725t2 table saw users as their motors failed even as quick as a couple of weeks after purchase. It was a real headache as Delta even acknowledged the issue and promised to rectify it. Well, it seems like they did, as there has been no further uproar or complaints.
Expert's Advice
Powerful motor horsepower, large and durable cast iron table allows this saw to handle your heavy-duty cutting carrying a load of up to 220 lbs. Priced reasonably, this table saw is perfect for people that want their table saw to do more for them while spending a reasonable amount to purchase. However, because of the motor issues it encountered earlier, it is best to avoid fairly used models unless you are sure it was made after 2023.
Summary
Getting a table saw for your cutting needs used to be a huge challenge some decades ago because there were limited options and even fewer resources on them. Now, with pieces like this, you can immediately know everything you need to buy a powerful table saw like the Delta 36-725t2.