Hunting season comes with its challenges, and the top of the list is an unsuccessful hunt because the waterfowl spotted you way before you could make your move. When hunting in your boat, the act of disguise is one of the keys to a successful hunt. Hunting a duck requires patience with a small window of opportunity to get your mark. Exposing yourself early on will often lead to a failed hunting expedition. It's why duck blinds have become so important.
A duck blind is a camouflaged covering to make hunting waterfowl easier, which can be over a boat or wetland. The typical camouflage used for hunting blinds are grasses, leaves, and tarp to block your prey from noticing your presence. The rule of thumb is that the duck blind can be placed directly on the hunting platform or raised above the platform.
Buying a duck blind can be expensive and sometimes doesn't even fit your boat, which is why building a DIY blind with the characteristics of your boat in mind is a great choice. This guide will show different duck blind plans to build with varying styles and designs. However, before you go ahead with any of these plans, you want to check the hunting laws governing your area to be sure the blinds and waterfowl hunting are legal.
Budget-Friendly DIY Duck Blind Ideas And Plans
One of the main reasons people choose DIY ideas against buying from established stores is the cheaper costs, which is why we'll focus only on budget-friendly hunting blinds. The variety of blind plans in this guide will prove that cheaper does not always mean inferior or unappealing.
1. Inexpensive A-Frame Duck Blind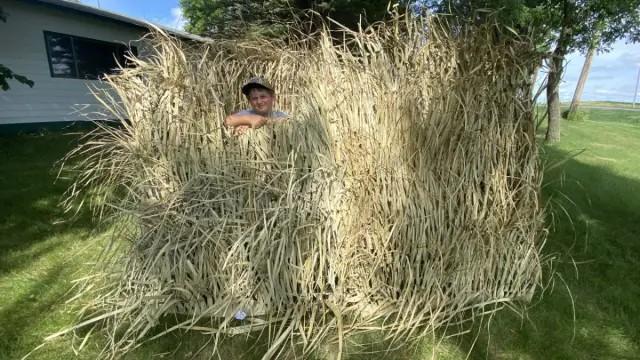 The idea features an A-frame blind with enough room to comfortably accommodate more than a single shooter. It is a stationary fuck blind in and around a wetland close to your prey. With its vertical blinds, you can sit or stand while waiting for your shot which is more natural than crunching in an uncomfortable position.
You'll need a 50-inch x 16-foot heavy-gauge wire grid, up to eight real grass blinds, cattle panels, zip ties, bungee cords, and four 5-foot steel T-posts to complete the project. The livestock panel trellis makes the frame of this duck blind, with one panel being enough to build a blind that can accommodate three people.
This plan features a small window from which smaller people can shoot. T-posts set 6 feet from each other support the panel, with the bungee cords holding them together. Attaching the natural grass mats is the final step, but you should join them to each other first using zip ties.
2. Lightweight PVC Duck Blind
PVC is lightweight, which makes this duck blind easy to move with the plan structure, also making it easy to detach and pack for next season when needed. The PVC material used for this blind makes it withstand cold temperatures.
The plan contains all the materials you'll need for this guide so you can take advantage of it. Starting the project by constructing the opening area that provides access to the blind sets the tone for the other sides. Make each side on the ground before installing them by connecting them with preformed couplings.
You can utilize any waterproof material for the roof with this plan using corrugated zinc sheets held to the PVC using zip ties. Cover the roof with materials as camouflage before adding vegetation from around your home to obscure the new location. The zip ties hold all coverings and foliage to the PVC while providing quick detachment when needed.
3. Easy to Build Hunting Blind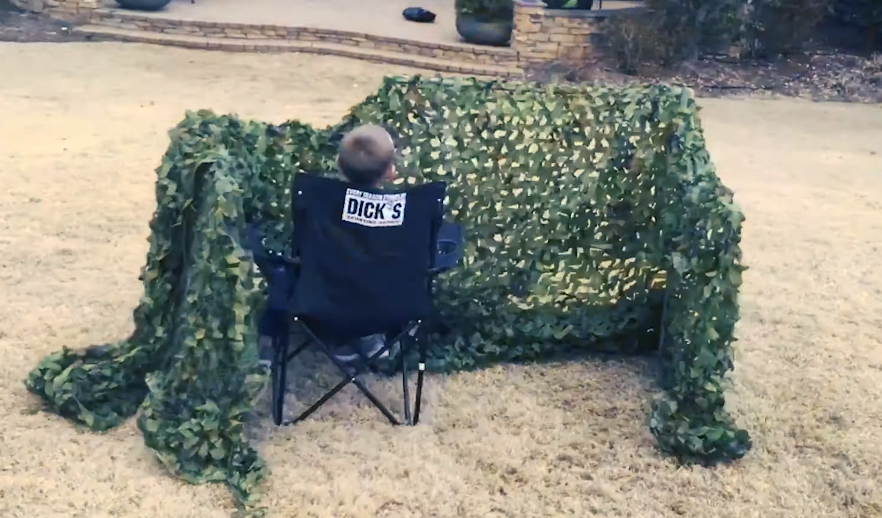 Here is a temporary duck blind to quickly build in a short time using only a handful of materials. Its easy-to-setup mantra is the most vital point of using this idea. People may have to shoot from a different location from their permanent setup or may be dealing with a damaged duck camp and need a quick solution.
Get a screening material like a camouflage net, PVC sticks, rebar, PVC connectors, spray paint, rubber mallet, and a cutter. Aside from its ease of application, it is also inexpensive, so perfect for people under a tight budget. To maintain its portability, avoid using PVC cement to hold the joints together even though they ensure secure joinery.
Join the cut pieces together, so there's a lower front from smaller shooters. The idea for this project is to provide a comfortable blind that shooters can use while sitting on a chair. Drive the rebar into the ground and slip the front legs into it to secure the blind before spray painting the project. You can cover it with your desired screening material which should blend in with your surroundings.
4. Elongated Hunting Blind
To build this project, you'll need cattle panel wires, 44″ long PVCs, three heavy-duty ground stakes, zip ties, and camo nettings for cover. Start by securing one of the PVCs to one side of the panel wires using zip ties. Ensure the top end of the PVC is flush with the net while the lower end is protruding since it is longer than the panel wire.
Next, you want to hold the camo netting to the two PVC bars using the zip tie so you can hide behind without getting exposed. Add a third PVC to the middle of this long blind to increase its stability and prevent wobbling. The heavy-duty stakes are driven into the ground to the desired height, and the PVC pipes slide through them to secure the blind.
This elongated blind is perfect when many shooters shoot in a particular direction since it lacks cover on other sides. It is best to place the blind close to surrounding shelters, like bushes or trees, to mask the open sides. With such cover, this is a simple duck blind that is easy to move by sliding off the ground stakes and rolling.
5. Stable PVC Duck Blind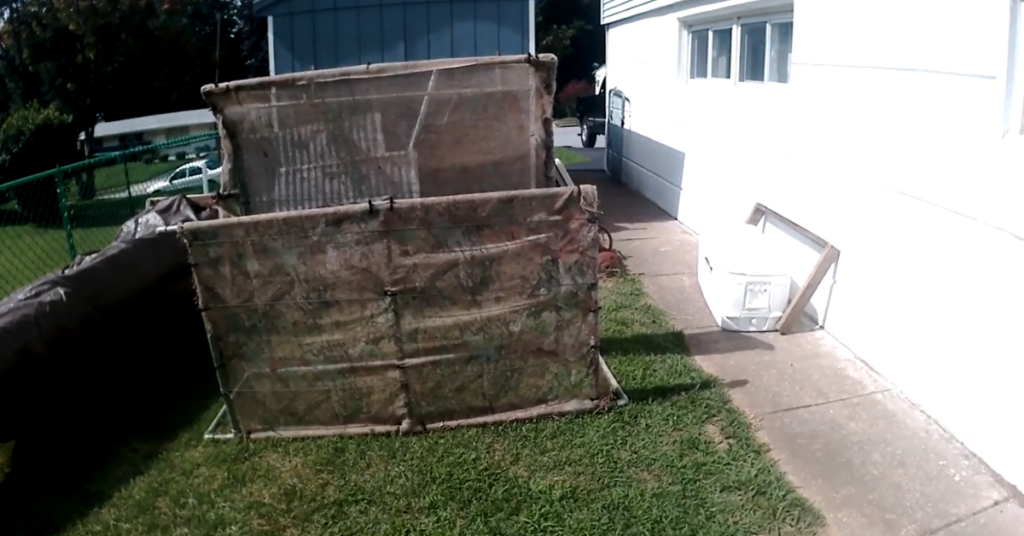 Stability is one attribute most duck temporary blinds lack since they are lightweight, and the possibility of strong winds in some regions pissing a massive problem for the blind. Here is a duck blind that puts stability and camouflaging in mind when making the plan.
The plan features a partial overhead cover stretching from behind alongside the short front cover. You can comfortably view from this blind while sitting, although its small size means there's little forward and backward room available. It can still comfortably accommodate two shooters.
The blind is easy to dismantle when you want to move by removing the PVCs joining the from and back sections. Follow the guide to find all the PVC dimensions while joining PVC connectors. The plan uses only mesh as cover but includes provisions for adding natural weed for better protection.
6. Permanent 4×8 Duck Blind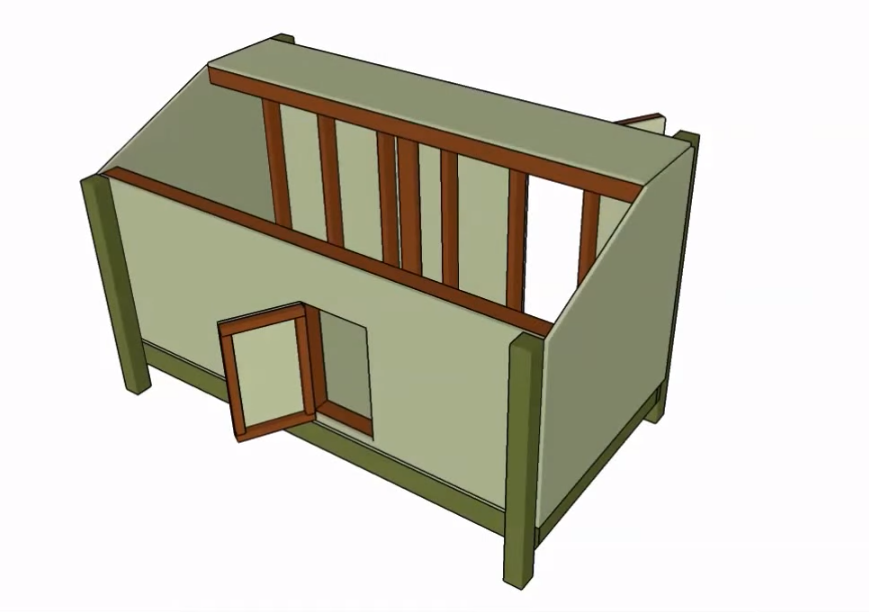 Temporary duck blinds are standard, especially as they're easy to move. However, you don't need to move your blind if you own the land and have gotten the perfect spot. Permanent blinds over more durability as they are built with more robust materials without care about their weight. This plan features a durable blind made of wood.
The permanent 4×8 duck blind is small but can accommodate up to two shooters shooting in opposite directions. Selecting high-quality wood free of wood defects will prolong the project's lifespan and ensure you use it longer. Cedar is the most preferred lumber for this project as it withstands harsh weather conditions.
It features a large door behind and a small door in the front to give easy access to your dog. Ensure to cover it with screen materials and grass for the perfect disguise. Follow the plan to get all the plans, cut the list, and process to complete the project.
7. Floating Duck Blind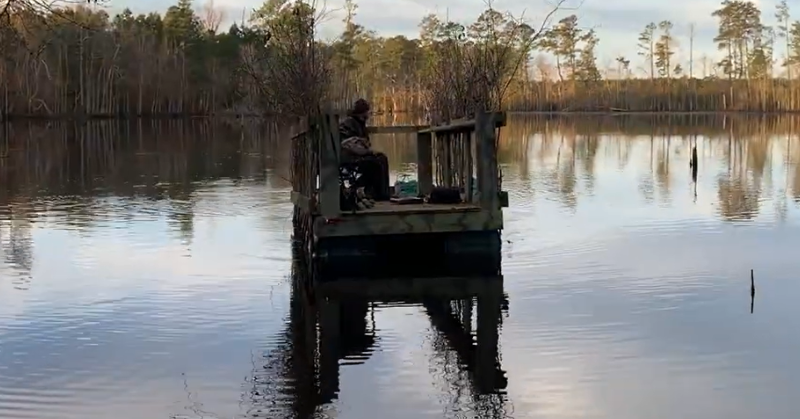 Sometimes staying on land is not feasible, and you need to be on that water while maintaining your cover, and this is what this floating blind provides. It makes use of recycled wood and barrels to build the floating section. The good thing about this idea is that it feels natural on the water with the right cover.
You'll need about nine empty barrels with large lumbers to secure them and build the blind frame. The wooden frame sits on barrels, with each barrel slightly entering the sections underneath the frame and attached using durable metal straps.
Ensure to move the duck into the water before adding the platforms as the weight increases significantly. After adding the deck, this duck blind looks like a small ship deck. You want to spray paint the wood to make it harder to spot. Add a motor to the floating deck to move to your desired shooting location on the water easier.
8. Trash Can Storage Duck Blind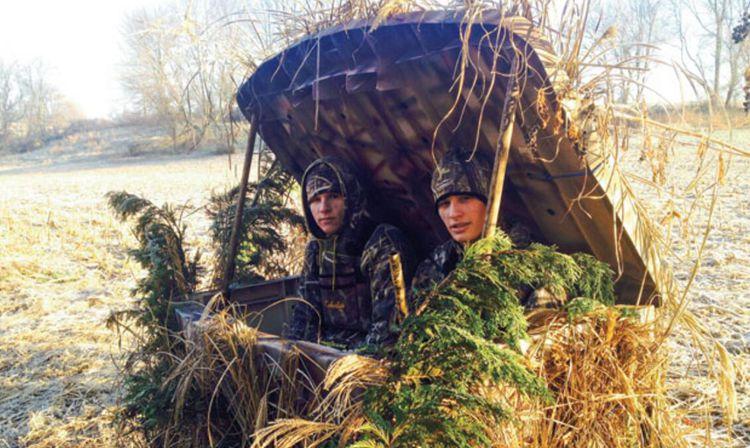 Upcycling a trash can to a duck blind is an ingenious idea if you're looking for a durable blind from which to shoot. You'll need to get a large enough storage trash can, but even then, you will struggle to get enough room around the space—a small price for such an affordable duck blind.
Add a double door in the front, so you and your dog can access the space easily. The idea is to add wood to open the trash can halfway, providing overhead and behind coverage. Working on this trash can duck blind will only take hours to add the doors and install the cover holders.
Natural bush will always stay in fashion as screening materials to keep you out of view. Ensure to replace the grasses as they die out and wither. This affordable project may cost nothing if you already have some old wood for the doors and an old trash can storage.
Summary
Hunting waterfowl can be difficult without the proper camouflage since the ducks are always looking for predators. Duck blinds can be on land or water to hide the shooter and ensure better shots. This guide lists several affordable plans a DIYer can utilize to build their duck blind.