Power cuts are inconvenient and frustrating and long hours of power disruption cause financial losses too. Imagine a 24-hour power cut because of a hurricane or a faulty line? It is a one-day of work loss, children's studies affected, and a complete wastage of food stores in your refrigerator.
If your area faces frequent power cuts, then portable generators are what you need. But generators are pricey, and they need to be well protected. The first thing you should do when you bring a generator home is to create a shed or an enclosure for it to be integrated into the environment.
A generator container keeps the generator away from bad weather, wildlife and away from theft. It saves you from the deafening noise of the motor humming. The shed frees up your garage space and gives the machine its own home. The enclosure is neat to look at and blends with the nearby surroundings. It also gives you immediate access to your generator in case of any emergency.
There is no argument here that a generator shed is indispensable. But where to get the shed from? You may want to buy a ready-made shed that will turn out to be expensive, or you can DIY a generator shed to save money.
Here we have listed some generator shed plans from across the internet to guide you on building your generator enclosure.
17 Free DIY Generator Shed Plans
1. 4×4 generator shed plan
It is straightforward to build a generator shed, and this is one of the best investments that you can make. A generator shed protects your expensive generator from bad weather. To ensure that there is no damage to your generator when it is in the shed, ensure that you buy quality materials that can withstand the harsh weather. Align the components well before you drive in the screws.
Work out the size of the generator and the dimension of the shed that you will need before you get started. The shed size should be perfect to keep your generator in it. Here is a detailed plan to help you.
2. Portable generator enclosure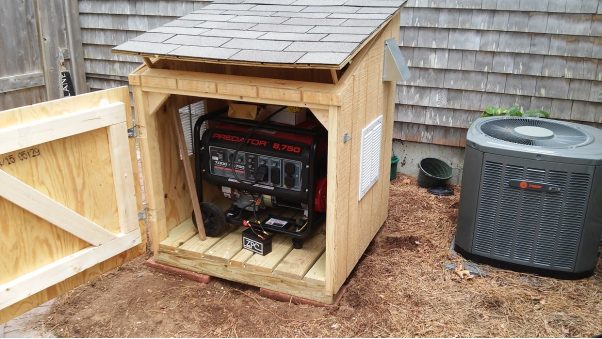 The 5×7 generator shed is a portable generator enclosure that protects your generator from the harsh elements outside. The design of the shed gives you easy access to the interior because of the top lid and the front doors. The woodworking has been explained well in this plan.
3. Customised plan for generator shed
The 5×7 shed for your portable generator has a front door and a lid that lets you store the generator in it and gives you quick access to the machine when you need it. The step-by-step instructions can be tailored to adjust to every dimension.
4. DIY portable generator enclosure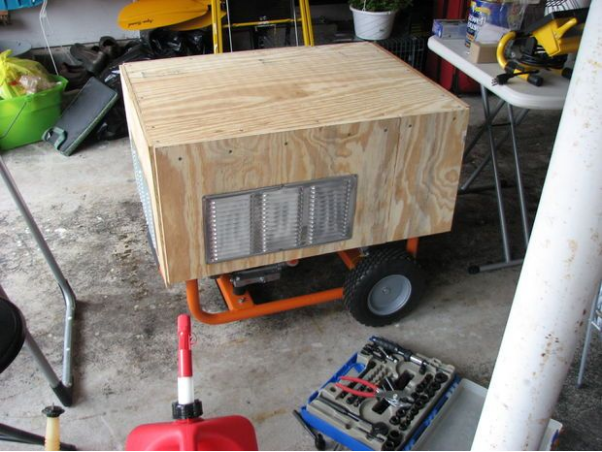 You may be a tenant or a homeowner. There definitely would be a time when you may have desired to purchase a decent and nice-looking portable generator enclosure. You may have however put the thought off wondering about the expenses involved and the space that the shed may end up taking. This DIY enclosure solves all your woes.
The design is sophisticated, and you can place the shed strategically so that it does not occupy a lot of places so it is functional and meets your needs. And with the detailed plan, it is not expensive to construct the shed either.
5. Soundproof generator shed
Is the noise of the generator deafening you? Do you find yourself at a complete loss not knowing how to run the generator without having to bear its noise? Do not worry because we bring to you the best of both worlds right in this soundproofed generator enclosure plan. Now you can run your generator without worrying about the troublesome noise.
6. Concrete generator enclosure
Concrete is a sturdy option that minimizes noise and also keeps animals and dust at bay. Thieves also do not find it easy to break through a concrete enclosure. You may need an additional layer of insulation as this material offers very less thermal resistance.
7. Simple yet elegant generator enclosure
Electricity is an essential part of our lives, and an electrical failure puts life on hold. Who wants to deal with power cuts anymore when you can get a generator that ensures uninterrupted power supply all through the year? But a generator is not cheap, and once you purchase it, you need to protect it from bad weather and theft.
Here is the detailed plan to construct a portable generator shed to create a long-lasting, robust generator enclosure for your home.
8. Durable enclosure for portable generator
A running generator at home is a valuable investment. It saves you from hours of power blackouts. But a generator at home means an increase in noise levels.
A generator shed saves your generator from theft, weather, and other enemies and protects you from the disturbing noise when you run the machine. Here is the detailed step-by-step plan to let you get started with the generator enclosure.
9. Free generator shed plan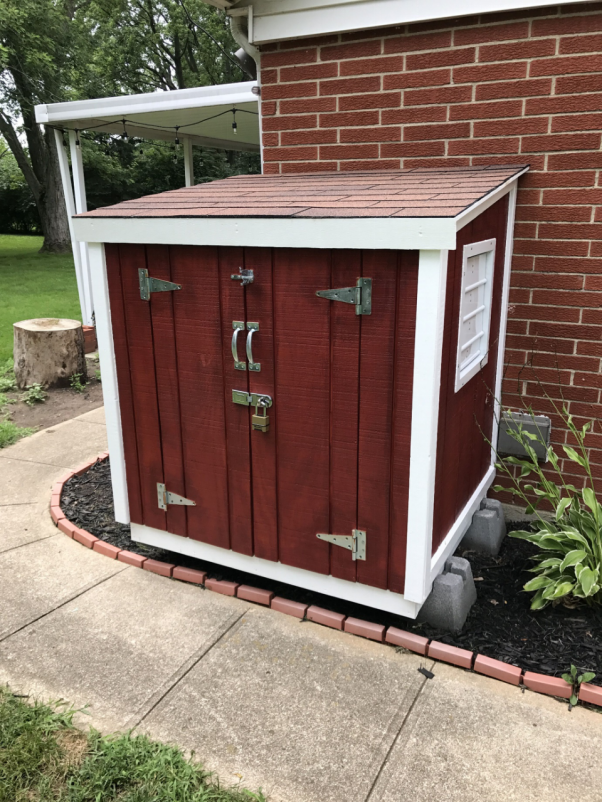 Construct a generator shed outdoor with this free plan. The manual is detailed, giving you all the instructions that you need to build the generator enclosure. Right from how to build the door to the complete shed is explained well.
10. Soundproof baffle box
These are generator sheds especially designed to keep the areas around the machine quiet. If you live in a community with strict rules against noise or live in a neighborhood where the houses are close to each other, you would want to DIY the soundproof generator enclosure.
The shed uses noise-reducing material, and thus building this particular enclosure takes more time and detail in comparison to a standard generator box.
11. Simple generator shed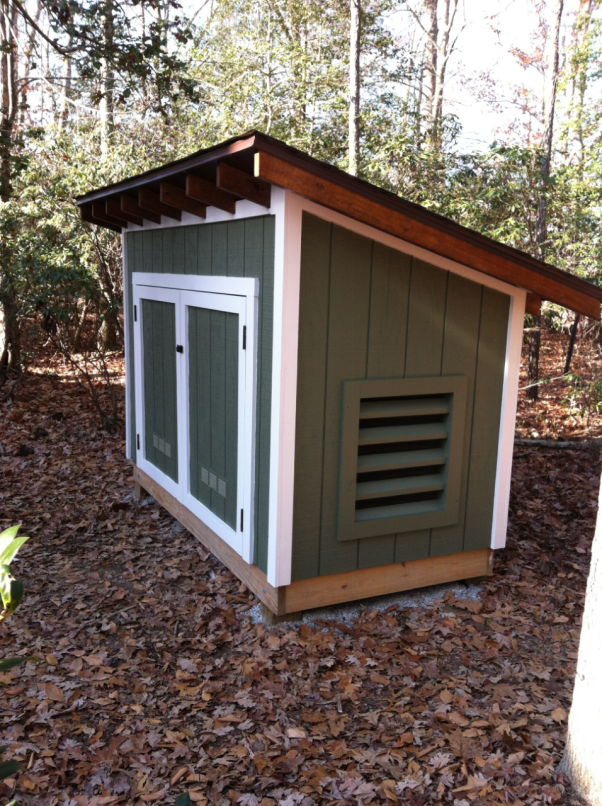 While most of them buy a generator baffle box to store their machine, it does not take a lot of time and money to construct your generator shed. The materials are not expensive, and you do not need to be a pro to construct the shed. Let us get started with the simple DIY free plan to construct a generator shed.
12. Outdoor generator shed
The importance of a generator shed is not unknown. As soon as you buy a generator, you immediately need to purchase a shed to home your machine. Instead of spending thousands on the shed, why not DIY it with the free plans readily available.
13. Generator shed project
Unlike what is normally thought, constructing a generator shed is not that complicated. All that you need is a generator enclosure building plan and get to work.
Here is a straightforward project to build a generator shed perfect for any newbie who is constructing it for the first time.
14. Free generator shed build plans
Understand the foundations, the framework, and the roof design of the generator enclosure with this detailed generator plan. You need to follow the instructions and get the materials, and your generator shed will be ready within a day.
15. Cool generator shed
Your generator may have found a nice home in your garage, but it will have to move soon. With winter's setting in, your car needs to get back into comfort soon.
Why delay till the last minute when there are easy ways to construct a generator enclosure.
16. Customized generator enclosure
Your generator is precious. It gives you light in the darkness and ensures that you have an uninterrupted electricity supply. It is high time that you thought about it too.
Give your generator a special home with this DIY generator shed construction plan. Building a generator enclosure is not expensive, and the task can be completed within a few days.
17. Lawn generator shed
Wish to keep your generator shed in the lawn? Then read through this lawn generator enclosure plan. The outdoor design of the shed is perfect to place in any corner of your garden. It has a front door for easy access to the inside. And the generator shed is crafted such that it easily blends with the décor of your garden.
Conclusion
The idea of building your DIY generator shed is tempting. But make sure to work on the cost, the kind of materials used, the size of the box, the floor surface where you will be placing the generator, and proper ventilation features for your generator enclosure.
The location where you place the shed and the distance from your property are the other factors to consider.
Generators stand among the best inventions made by mankind. Emergencies and storms could cause days of a power outage, which could be devastating if not for the generator. And like any other machinery, you need to safely store the generator and protect it from harmful elements.
Look at the various DIY generator shed plans that we have listed, and we are sure that you will find one that will meet your needs.