Juggling through pre-made wardrobes on display in the stores to find one that fits both into your needs and budget is an endless affair. You need to be damn lucky to get something that lives up to your expectations. For most of us though the purchase usually ends up in a compromise either on the cost or the design aspect of the wardrobe.
Isn't there a better way out?
Just go ahead and DIY a wardrobe. It is not as complicated as it sounds. With the innumerable wardrobe plans on the internet explained in baby steps, it takes just a little hard work and focus on building a personalized wardrobe that harmonizes with the interiors of your room and does not pinch the pocket.
Here we have curated a whole list of wardrobe construction plans for you. Select the model depending on your specific requirements, its purpose, and style.
The quick pointers will help you in narrowing down the choices.
Wardrobes with sliding doors fit into small rooms well.
Spacious and roomy wardrobes with shelves, hangers, and drawers are ideal in bedrooms.
Choose plywood for kitchens as it is moisture resistant. The wardrobe design in the kitchen should include drawers to segregate the stuff neatly. A small cupboard is usually perfect for a kitchen.
Ornamented cupboards with bright and bold colors are the best fit in a child's bedroom.
Cabinets with several small shelves are perfect for bathrooms. You may again want to keep the cabinet size small here.
You may again want to keep the cabinet size small here.
Now that you have decided on the kind of wardrobe model, let the DIY plans below take over from here. It transfers your plan on paper and lists down the steps to give shape to the final product.
So without much ado, dive straight into this list of excellent DIY wardrobe building plans and get started with your woodworking project.
21 Awesome DIY Wardrobe Plans
#1. Armoire Wardrobe
This is a step-by-step armoire wardrobe building guide. Made of wood, the wardrobe is easy and cost-effective to build, offering enough space to keep your clothes. All that you need is some basic knowledge of the woodworking technique and the right tools to get started with the project.
You are free to browse through this plan and tweak the design to suit your requirements.
Choose high-quality lumber like redwood, pine, and cedar that are aesthetically appealing and durable too. Double-check on the measurements before you start cutting. The boards should be perfectly straight. The corners should be at a right angle. Ensure this before you drill the pocket holes and insert the screws. Taking care of these minute details will let you craft a professionally designed wardrobe.
#2. Simple Wardrobe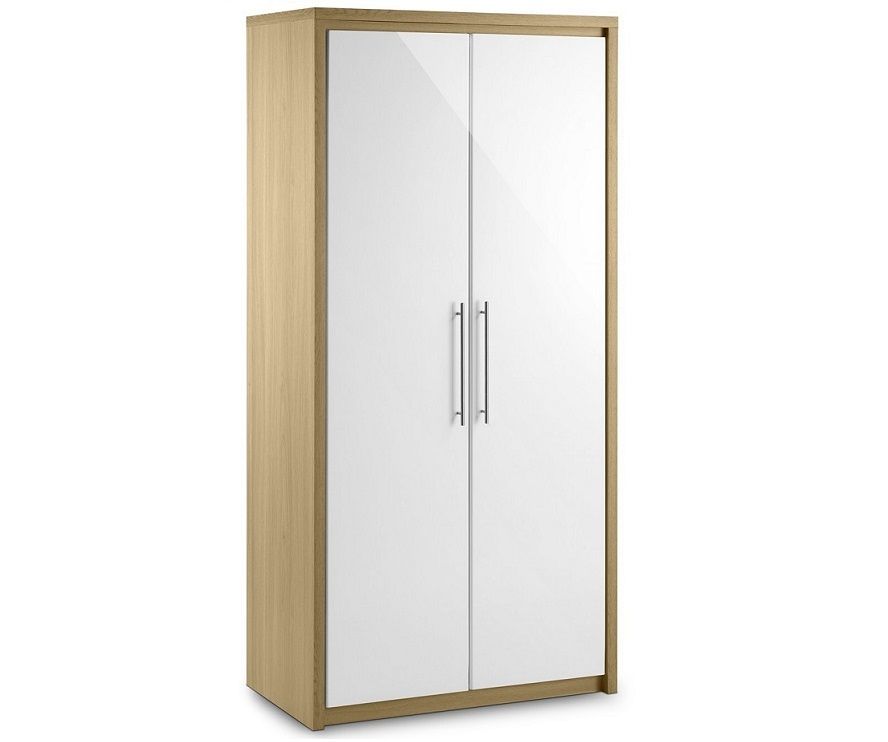 Your search for a simple wardrobe plan ends here.
The plan includes a separate section for the materials, tools, and the lumber cut list so that you can get them before you begin the project.
The plan has detailed instructions that are further divided into various steps with pictures to guide you throughout the path reducing the chances of any errors.
#3. Modern Wardrobe
This is a simple wardrobe design that blends well into your modern homes. Made of birch plywood, the wardrobe is perfect if you wish to add some extra closet space or create your place more organized.
The wardrobe measures 7541.519 inches. You can customize it to make it bigger or smaller as per your wish.
The wardrobe is designed with drawers and proper partitions to let you organize your stuff neatly. Along with the complete plan, there are pictures attached at each stage to let you compare your build with the actual plan. A video linked in the end helps those who learn better through viewing that reading.
#4. Armoire Storage Wardrobe Equipped with Shelves
Functional yet elegant, if this is your idea of a wardrobe, then read through the plan below. The wardrobe is simple in design, but the extra touches, namely the trims and carved feet, give it some pretty detailing, making this wardrobe stand out as a bold piece of furniture in your room.
The design is versatile whether you use this cabinet in your kitchen, bedroom, office, living space, or even your bathroom. It blends with the interiors and steals the limelight. The plan comes with adjustable shelves, but you may replace it with hanging rods if you wish to.
The guide makes it a cakewalk to build the cabinet. Ensure that you get the supplies first, double-check the measurements before you start with the cutting, and use quality materials to build a long-lasting and sturdy cupboard.
#5. Classy Wardrobe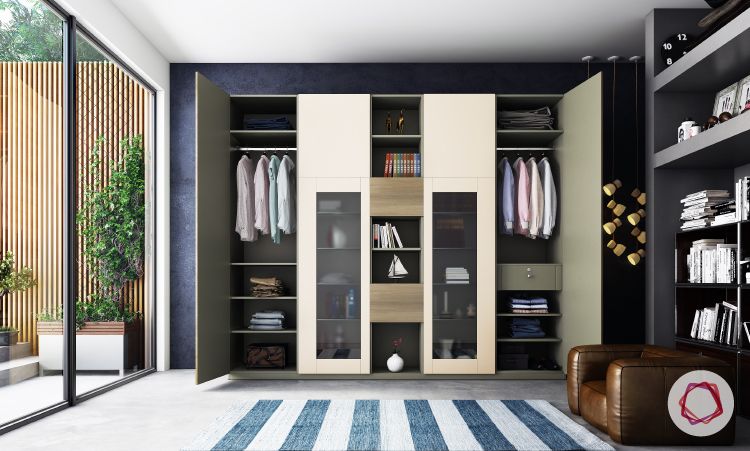 Wish to create a wardrobe in a small space, then a wooden construction plan is for you. The design offers storage for your accessories and clothes without taking up a lot of floor space.
#6. Built-in Wardrobe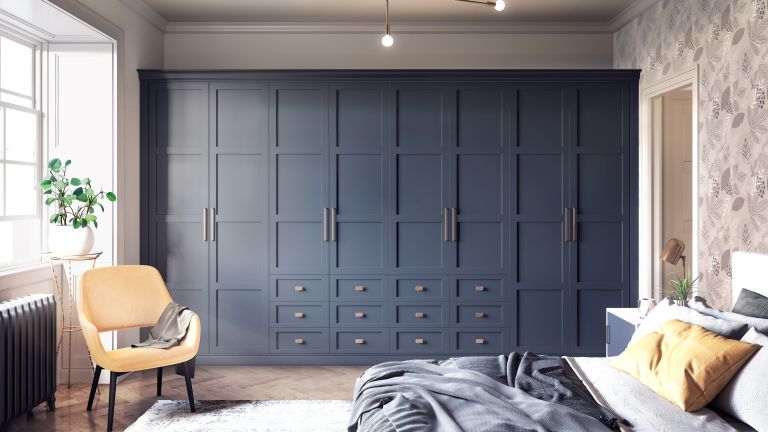 Built-in wardrobes have been gaining a lot of popularity. This is because of its optimal utilization of space. Built-in cupboards are not a separate furniture that takes away a substantial part of your floor space. These are built into the walls and function just like a regular wardrobe.
If you are a novice in DIY projects, then built-in cabinets are much easier to construct as compared to a free-standing wardrobe. These are inexpensive too. All that you need is to frame the wall, put drywall, plaster and install the sliding doors.
Use it to keep your shoes, clothes or dump in the extra items in your house. You are free to use this wardrobe as you desire to.
#7. Basic Wardrobe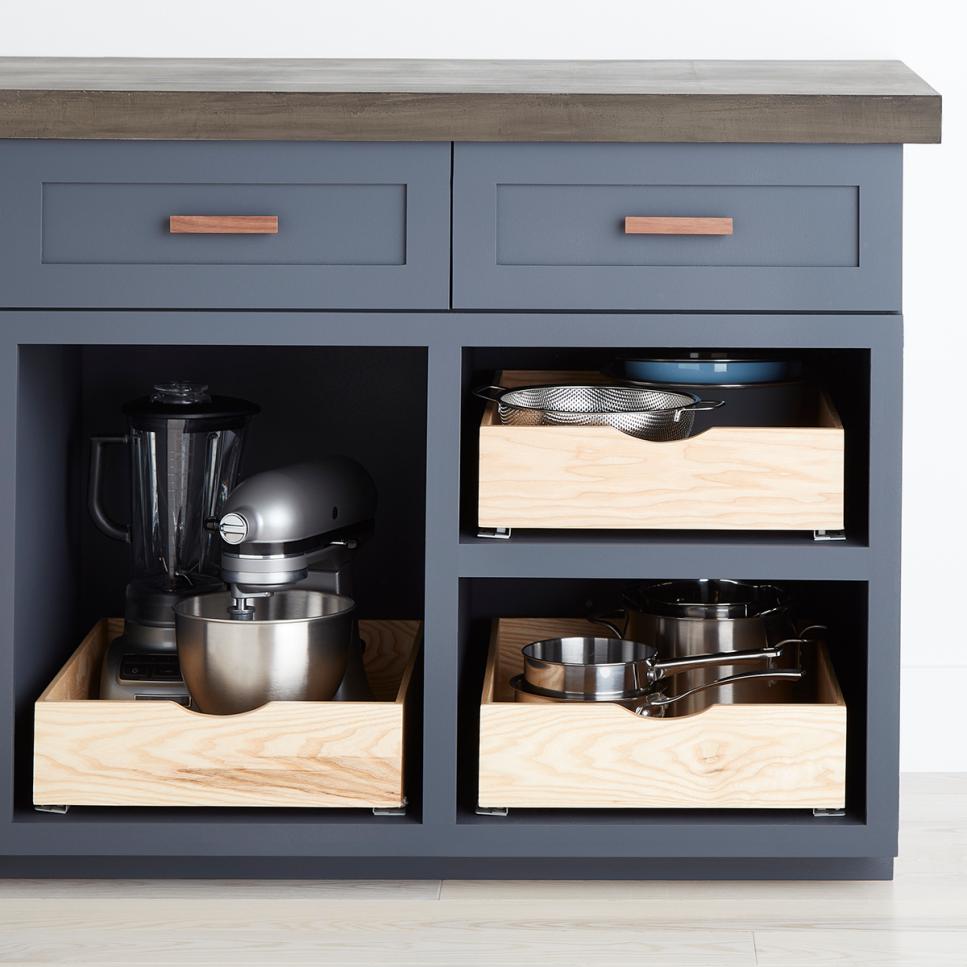 Here is a detailed plan that gives you a step-by-step building sequence with instructions. There is a cutting list for all the panels and complete info on the construction technique. For a hassle-free building experience, do have a look at this plan.
#8. Dressing Room Wardrobe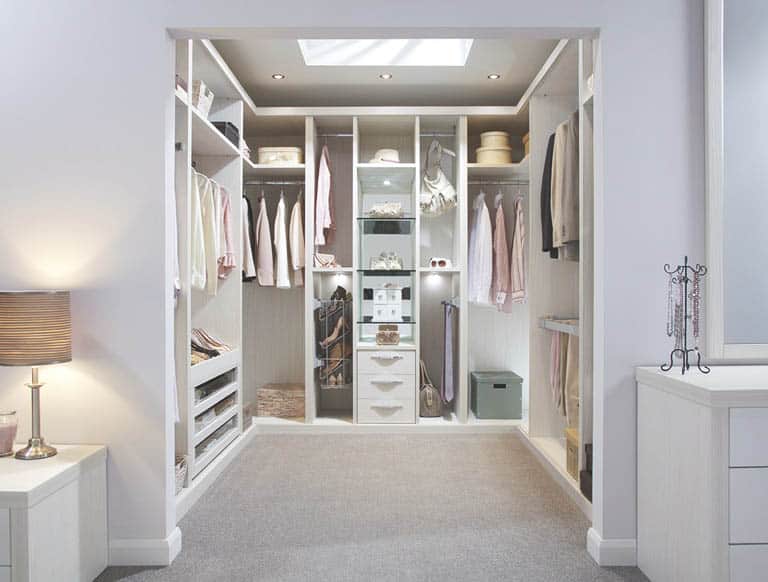 Bring out the fashionista in you and create your glam statement in this DIY wardrobe, a perfect fit into your dressing room.
#9. Plywood Armoire Wardrobe
The printable building wardrobe guide uses 2*4 lumber construction and birch plywood. It has pocket holes and screws. You are free to use other wood types, too, if you prefer.
The wardrobe can be used to keep your linins or pantry. It is an amazing stand-alone wardrobe that provides extra storage to your room.
#10. Modern Plywood Wardrobe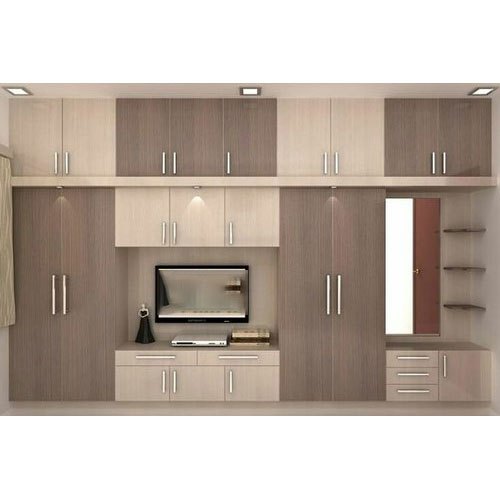 Plywood is repairable, robust, hygienic, and reusable and thus is the most commonly used material to build wardrobes. Plywood cupboards last long, making them a perfect selection for most woodwork as these are not affected by humidity and moisture.
This is a detailed wardrobe construction plan with detailed drawings and steps to create the frame, install the door and shelves as well as polish and paint the cupboard. It also guides you on how to install the handles of the wardrobe door.
#11. Customized Modern Wardrobe
It is fun to make your own wardrobe if you want to add extra space to your room. Here is a detailed step-by-step instruction with a complete list of materials and tools to guide you through the entire process.
Follow the manual, and it should take not more than a couple of days to give shape to your dream cupboard.
#12. Built-in Wardrobe with a Side Cubby
This is an innovative wardrobe design that lets you enjoy the storage of the cupboard and extra space provided by the side cubby. Here is a free plan that promises to end all your storage woes.
#13. American Styled Wardrobe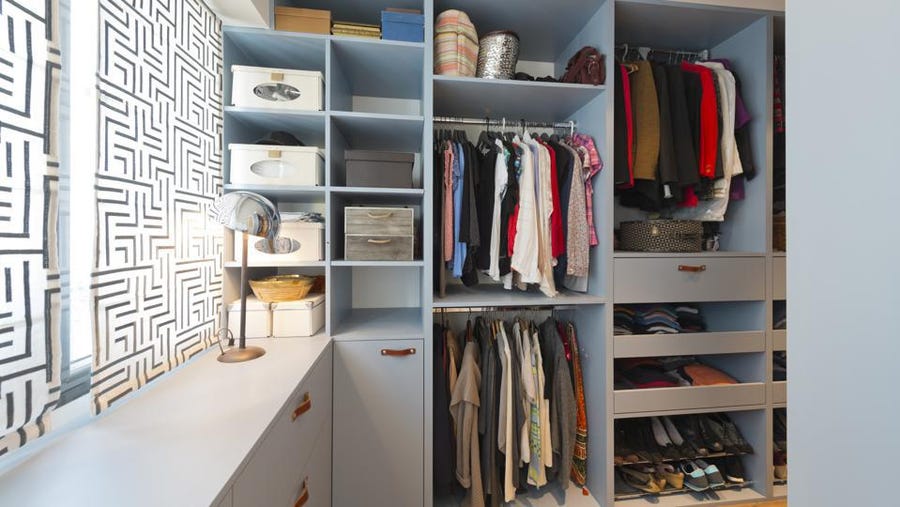 Worried about your storage needs? Check out this roomy cabinet that is simple yet gives a stately feel to your room. With two large drawers and a hanging rod, you are also free to tweak the shelving design to make a fantastic wardrobe of your choice.
#14. Fitted Wardrobe
A fitted wardrobe is designed just for you, keeping your needs in mind. If you have been contemplating about building a fitted wardrobe on a budget, then this is a complete guide that handholds you through the steps to let you build a made-to-measure wardrobe.
#15. Small Oak Cabinet
Here is a design for an appealing cabinet made of oak that does not just create storage in your room but also adds a rustic charm to your interiors. The plan is well explained, making it easy for both a novice and a professional to build this cabinet with complete confidence.
#16. Bohemian Dream Wardrobe
Perfect for your princess, this DIY wardrobe plan with its silver and grey tones and soft pastels creates an aura in your teenage girls' room while also adding a whole lot of space. Transform your girls cluttered space with this gorgeous wardrobe.
#17. Wall-to-Wall Wardrobe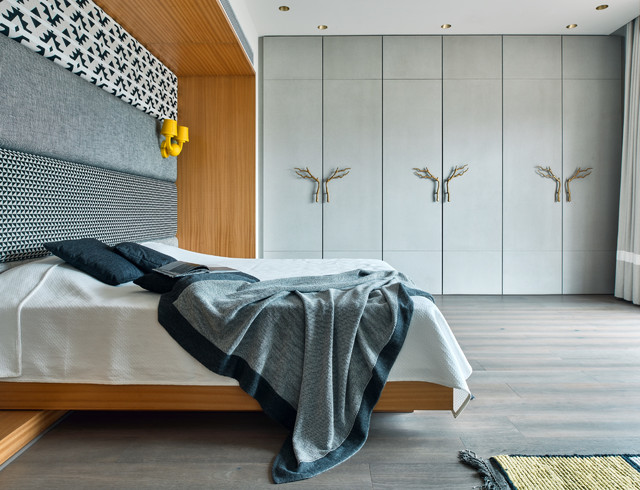 This is a complete guide for a wall-to-wall closet with door-building instructions. The wardrobe gives you tons of extra storage space to keep your shoes, clothes, and other accessories all in one place. The cabinet is framed with simple walls and with hanging double doors.
What I like most about this plan is that it starts first with the prep and planning, and then the exhaustive steps follow.
#18. Personalized Wardrobe
Do not compromise on your storage requirements, which usually is the case when you buy a readymade wardrobe. Here is how to DIY a customized cabinet.
Worried about no professional woodworking experience? Stay calm because this plan is here to guide you to build up your confidence to take up more complex projects in the future.
To begin with, start with this simple wardrobe building instruction step by step guide.
#19. Simple to Build Wardrobe
A good starter project for any DIY enthusiast, this is a wardrobe project plan with plywood which should not take the first-timer more than 2 days to build if the tools and materials are purchased in advance.
The instruction manual takes you through the steps to build the frame, construct and secure the panel at the back, create drawers and dividers, build and fit the drawers and the hanging rail and then finish off with installing the cupboard doors.
#20. Large Armoire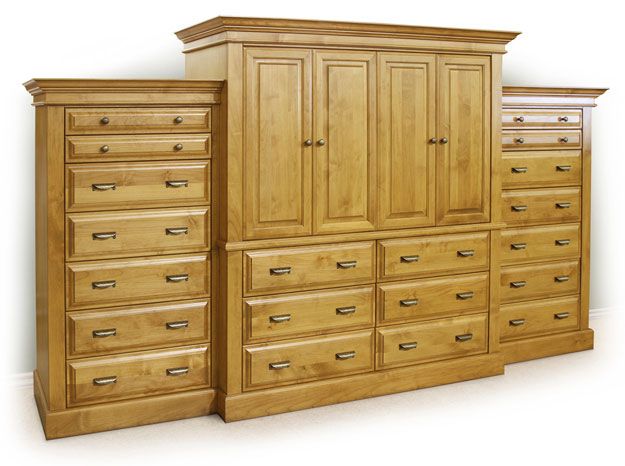 If you have been struggling with storage, then this is the complete woodworking guide to build a large armoire to store your clothing, linen, or pantry. The DIY construction plan for a large armoire is easy to build and also fits into your bill.
The design features three concealed shelves and a drawer at the bottom. Thoughtfully planned to meet your optimal storage needs, this is the perfect wardrobe especially suited for large homes.
#21. Stylish Armoire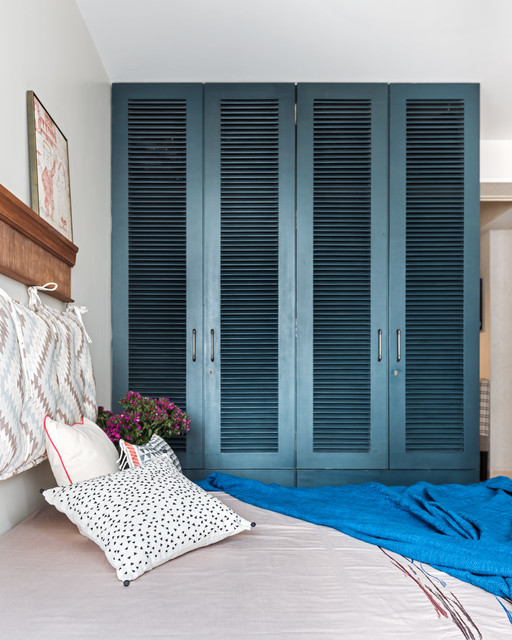 Conclusion
Most of us are in the midst of a continuous battle of keeping our clothes, shoes, and other stuff organized. But does it have to be a tug of war with our outfit every morning?
Check these exceptional ideas to overhaul your wardrobe for it to meet your personalized storage needs. These are wardrobe plans designed to help you optimize your space, ensuring the least wastage at a minimum cost.
From standalone to built-in wardrobes and with various functional additions to them, the DIY wardrobe plan has a solution for your space crisis. Go ahead and browse through these building plans to enjoy an uncluttered and organized living space.